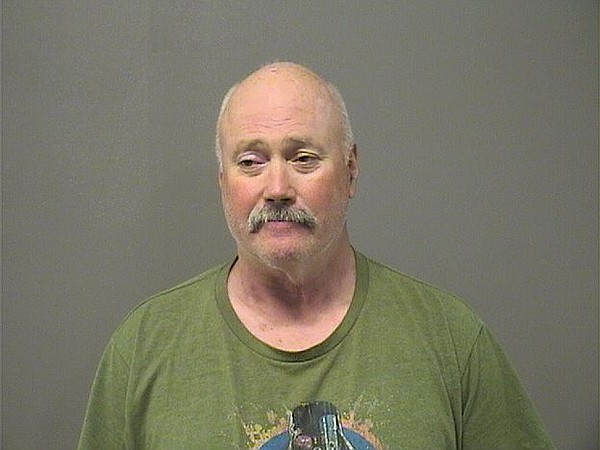 Stopping the motorcycle results in drug charges for the driver
A motorbike traffic stop on Tuesday evening resulted in the arrest of a Malvern man on drug charges and the involvement of the local drug task force after the discovery of a large amount of methamphetamine.
Terry Don Cawthrey, 59, was taken into custody shortly before 5:30 p.m. in Block 100 of Longhorn Loop and charged with possession of methamphetamine for the purpose of delivering, punishable by 30 years in prison and possession of drug paraphernalia , punishable. up to six years.
Cawthrey, who was previously convicted of possession of drug-related paraphernalia on September 6, 2019 in Howard County and sentenced to one year in prison and three years probation, was being held on $ 12,500 bond and was scheduled to appear Wednesday in Garland County. District court.
According to the probable cause affidavit, at approximately 5:15 p.m. Tuesday, Arkansas State Police Private 1st Class Ryan Wingo spotted a silver motorcycle heading south on Thornton Ferry Road and noted that the license plate was illegible due to damage.
As he was turning on Longhorn Loop, he caught up with him and made a traffic stop. As he approached the driver, later identified as Cawthrey, he asked Wingo if he had been arrested because of the plate. Wingo confirmed that was the reason and a check of Cawthrey's license showed it to be valid, but it also showed that he was an inactive supervision intern with Arkansas Community Correction.
Speaking to him, Wingo asked if he had any weapons in his backpack and initially Cawthrey said no, but then said he had a knife. Wingo asked if he could check the knife and Cawthrey reportedly agreed.
While searching the bag, Wingo allegedly found two glass pipes so he detained Cawthrey, who claimed he "had just bought them". When asked if he had used them before, Cawthrey replied that he didn't use the hoses, but that someone else was.
Looking further, Wingo reportedly found a glasses case containing nine plastic bags each containing a crystalline substance. At that point, Cawthrey was arrested. When he asked why, Wingo explained that it was because of the suspected drug bags and Cawthrey claimed he didn't know they were in his bag.
Officers from the 18th Eastern Judicial District Drug Working Group were briefed and intervened at the detention center to initiate the investigation. The bags were found to contain varying amounts of what tested positive for methamphetamine, totaling 42.6 grams. The bag also contained a joint of marijuana.
In addition to the felony charges, Cawthrey was cited for no evidence of insurance and inappropriate display of labels.